Smaller businesses - and those just starting up - often don't have the capital or the need to afford full-time developers to design and maintain their web presence. While having a website is crucial in this day and age, keeping a developer on full-time for tens of thousands of dollars may not necessarily be. This is where our business training and consultation come in. Let us help you establish a web presence, explore the technologies that will best suit your blossoming business' needs, and train your staff to use these tools efficiently and effectively.
Hiring the Right People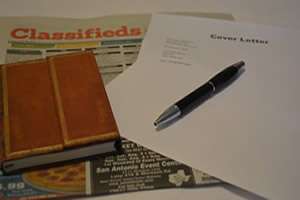 If you're managing a small team in a small business setting, it very likely that when it comes time to hire technologists, you're not really going to know how to evaluate them without pulling in extra help. Don't feel bad about this. Would you know how to evaluate your doctor's competence before seeing the outcome or referencing reviews in advance? Would you know what to expect from your car mechanic without doing the same if you weren't already experienced with auto mechanics?
One of two problems often occurs:
You end up hiring someone because they had a degree, seemed nice, sounded confident and listed a few of the right technologies and acronyms on their resume, and they may or may not actually know how to accomplish the technical work that your organization requires.
You overlook skilled technologists who simple didn't list a specific tool or language, but might actually have better serve your needs if you had known what to ask for.
We can help you better understand your organization's IT hiring needs and how to evaluate candidates when they come in to interview by teaching you the high-level concepts that you'll want to understand when making hiring decisions, as well as knowing what kinds of needs to anticipate down the road.
Preparing Development and Production Environments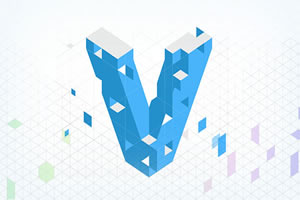 If you plan to build out an IT team to work on applications, it's going to be a good idea to develop a sound strategy for building up local development environments, connecting to a common repository, pulling and pushing branches for features and fixes, and consistently and reliably deploying new work. We can provide basic training in the technologies used to host web sites and applications, how to build local development environments on your own computers, the tools used to connect to these spaces and deploy your code, and the tools and strategies used to keep code centralized and organized using repositories.
We have established a very useful development environment setup and workflow process using VirtualBox and Vagrant - both free software available on all operating systems - to automate the build of local development environments (easily disposable servers that run right on your machine and that allow development on your computer without pushing up to the cloud to test) and facilitate connectivity to a service like Bitbucket or Github, where your central code repository can reside. Not only can this toolset take care of most of the initial setup, but using it on an ongoing basis can make onboarding new members to a team incredibly easy. Instead of having them install X, Y, Z, etc on their laptops, you can have them download a file, unzip it, run a create script, and watch as their development environment builds itself and connects itself to an existing repository to get a same-day start on contributing to projects!
Establishing Development Workflows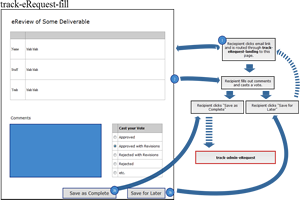 We can provide training in well-established lean project management and user experience design principles. Learn to think through early-stage needs assessment and requirements gathering, manage agile projects using strategies like Scrum or Kanban, track progress and communication with tools like Jira, Trello, Slack, Toggle and/or Harvest, and leverage services like Github, Google Docs and more to unite your efforts in the cloud.
We can also provide guidance on how to best onboard new team members, manage workloads each sprint using point poker and scoring techniques, and conduct team standups and retrospectives during your sprint cycle.
Web Design and WordPress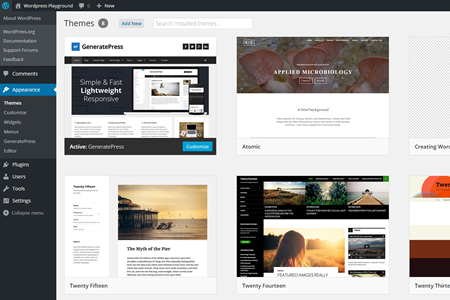 For many small businesses, your online presence requires no more than a clean, attractive, easily manageable WordPress website. It's easy for businesses to get caught up in the lure of expensive website design, development and maintenance, but the truth is, with just a little training and some help getting things set up in the early stages to establish good design and workflow practices, you can manage a lot of that in-house.
Let us show you how to obtain a domain, set up hosting, install WordPress, select a theme, and edit it to meet your needs. We can recommend plugins to help better structure your content and make things manageable down the line, as well as provide some custom-made solutions to meet any specific needs that you may have.
Don't get caught paying tens of thousands of dollars for what may amount to an attractive online brochure of your services and products. Let us help you take control of your web presence and get exactly what you need for a price that makes sense.
Client- and Server-Side Programming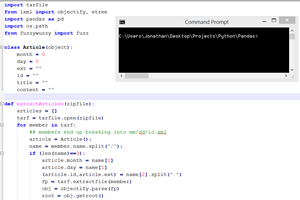 For companies interested in doing more complex work in-house, we provide hands-on web programming instruction in a variety of popular modern languages and frameworks, including but not limited to: HTML, CSS, JavaScript, jQuery, React, PHP, Node, Python, MySQL, Oracle, and more. If you're starting a business that you feel will need ongoing in-house expertise, and you'd like to train up some existing team members to take on some of that burden, let us help skill you up!